Start Trading Cryptocurrencies on Deriv – CFDs and Multipliers
Start Trading Cryptocurrencies on Deriv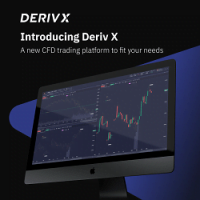 Free Demo Account Without Deposit
Trade Forex and Binary Options on same Broker
Free Binary Options Trading Bot
Low MInimum Deposit (5$)
MT5 Platform for Forex Trading
Multipliers Trading Platform
Regulated Broker on Many Countries
Free Trading Signals and Academy, Binary Options Free Trading Bot, Demo Account Without Deposit
Visit Now
Details
| | |
| --- | --- |
| Broker | Start Trading Cryptocurrencies on Deriv |
| Website URL | https://track.deriv.com/_RAqBFMEhdbOws6I0Pc5-VWNd7ZgqdRLk/1/ |
| Founded | 1999 |
| Headquarters | Malta | Vanuatu | British Virgin Islands | Malaysia | Dubai | Paraguay |
| Support Number | +44 1942 316229 |
| Support Types | Email , Phone , Live Chat |
| Languages | English , Português , Español , Русский , Français , Thai , Indonesia , Tiếng Việt , Italiano , 简体中文 , Polish , 繁體中文 |
| Trading Platform | Owner (DTrader & SmartTrader) for Binary Options & MT5 for Forex plus DBot (Automate Trading) |
| Minimum 1st Deposit | 5$ |
| Minimum Account Size | 5$ |
| Minimum Trade Amount | 0,35$ for Binary Options & 0.01 Lot for Forex |
| Bonus | Free Trading Signals and Academy, Binary Options Free Trading Bot, Demo Account Without Deposit |
| Payout | up to 200% for Binary Options |
| Leverage | from 1:1 to 1:1500 |
| Spread | Low Spread |
| Free Demo Account | Open Demo |
| Regulated | |
| Regulation | Malta , Vanuatu , British Virgin Islands , Malaysia |
| Fees | |
| Fee Info | No Fee |
| Commissions | |
| Commission Info | No Commission |
| Account Types | Real Money Account , Free Demo Account Without Deposit |
| Deposit Methods | Credit / Debit Cards , E-Wallets , Wire Transfer , CryptoCurrencies |
| Withdrawal Methods | Credit / Debit Cards , E-Wallets , Wire Transfer , CryptoCurrencies |
| Trading Methods | Binary Options , Forex , Free Trading Bot |
| Number of Assets | 100+ |
| Expiry Times | Starting from 1 (One) Seconds up to 365 Days |
| Types of Assets | Forex , Stock indices , Synthetic indices , Commodities , CryptoCurrencies |
| Option Types | Rise / Fall , Higher / Lower , Touch / No Touch , Matches / Differs , Even / Odd , Over / Under |
| Trading Currency | USD , EURO , GBP , AUD , BTC , ETH , LTC , USDT |
| Account Currency | USD , EURO , GBP , AUD , BTC , ETH , LTC , USDT |
| US Traders Allowed | |
| Mobile Trading | |
| Tablet Trading | |
| Overall Score | 9/10 |
Pros
Free Trading Signals
Free Trading Academy
Free Demo Account
Free Trading Bot
Cons
Some Countries are not welcome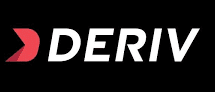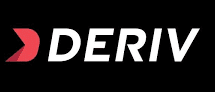 Start Trading Cryptocurrencies on Deriv, CFDs & Multipliers in 3 simple steps: Practice with a free demo account, trade your own money on a real account, and Withdraw your profit!
Risk Warning
Deriv offers complex derivatives, such as options and contracts for difference ("CFDs"). These products may not suit all clients, and trading them puts you at risk. Please understand the following risks before trading Deriv products: a) you may lose some or all of the money you invest in the trade, and b) if your trade involves currency conversion, exchange rates will affect your profit and loss. It would be best to never trade with borrowed money or money you cannot afford to lose.
Deriv Group – the owners of Deriv and Binary. Com Brands – has a history that dates back to 1999, when they laid the groundwork for the world's first fixed-odds trading service. Since then, they have grown from strength to strength, garnering the trust of traders worldwide.
Deriv is regulated by several entities, including the Malta Financial Services Authority (MFSA), the Labuan Financial Services Authority (Labuan FSA), the Vanuatu Financial Services Commission (VFSC), and the British Virgin Islands Financial Services Commission.
Why trade cryptocurrencies on Deriv
Take advantage of a highly liquid market with round-the-clock trading and Start Trading on Deriv Cryptocurrencies. Profit from correctly predicting the movement of the world's most popular cryptocurrencies. Best leverage, Tight spreads, 17+ crypto pairs, Zero commission
Cryptocurrency trades are available on Deriv using "Deriv MT5 (DMT5)" – for CFD Trading & "Multipliers"! Start Trading Cryptocurrencies on Deriv
Multipliers allow you to increase your potential profit and limit your possible loss. For example, if the market moves in your favor, your gain is amplified by the chosen multiplier, and if the market moves against your prediction, you won't lose more than your initial stake. READ MORE!
Broker Bonuses & Advantages:
Start Trading Cryptocurrencies on Deriv with a Free Demo Account Without Deposit – practice with unlimited virtual funds – Click Here to Open an Account.
Trade Binary Options and Forex using the exact login details
Low Minimum Deposit – 5$
FREE OR PAID TRADING SIGNALS on the DMT5 Platform
FREE TRADING ACADEMY (Read More About Deriv Academy)
Small Minimum Trade Size – 0,35$ for Binary Options & 0.01 Lot for Forex
Earn 200% Profit / Trade Every 1 Second – Expiry Times: 1 Second to 365 Day
Trade Binary Options using DTrader or SmartTrader Trade Platforms
Trade Forex using the DMT5 Trading Platform with Leverage 1:1500
Automate your trading ideas without writing code using DBot – Free Trading Bot
Start Trading on Deriv Cryptocurrencies using Mobile Trading Platform
Regulated on: Malta | Vanuatu | British Virgin Islands | Malaysia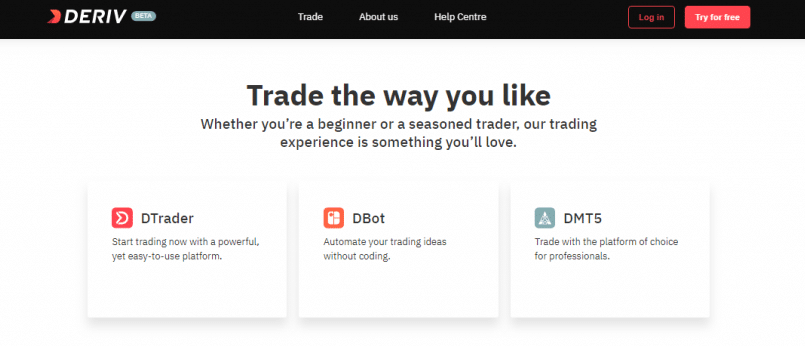 Trading Platforms to Start Trading Cryptocurrencies on Deriv:
DTrader Platform:
A whole new trading experience on a powerful yet easy-to-use platform!
50+ tradable assets and growing | $0.35 minimum stake | 1s – 365days flexible trade duration | >200% potential payout
Trading Types: Rise / Fall | Higher / Lower | Touch / No Touch | Matches / Differs | Even / Odd | Over / Under
Trade what you want, when you want…
Forex, indices, commodities, and synthetic indices — whether the world markets or artificial (synthetic) markets excite you, you'll find them here.
SmartTrader Platform:
Trade the world's markets on the Binary.com classic platform!
Trading Types:
Up/Down – Rise/Fall | Higher/Lower | Touch/No Touch | In/Out – Ends Between/Ends Outside | Stays Between/Goes Outside | Asians | Digits – Matches/Differs | Even/Odd | Over/Under | Lookbacks – High-Close | Close-Low | High-Low | Reset Call/Reset Put | High/Low Ticks | Only Ups/Only Downs
DMT5 Platform:
The all-in-one FX and CFD trading platform – MT5 Trading Platform! 70+ tradable assets and growing | 1:1,000 maximum leverage | 30 maximum lot size
DMT5 Standard account | DMT5 Advanced account | DMT5 Synthetic Indices account | Practice with Demo accounts
DBot – Free Trading Bot:
Automate your trading ideas without writing code! 3 pre-built strategies included | FREE zero cost to build | 50+ assets to unleash your bot
Start with a popular strategy using DBot.
Martingale, D'Alembert, Oscar's Grind, Cutler's RSI, Bollinger Bands, and SMA Crossover — load and customize proven strategies or create your own from scratch.
Access tutorials, guides, and reference information as you build your bot.
Deriv X – Start Trading Cryptocurrencies on Deriv
Now you can personalize your trading experience when you trade CFDs on forex, synthetic indices, cryptocurrencies, and commodities with Deriv X.
Deriv X offers a customizable trading platform with feature-rich charts, different accounts with seamless switching, and robust technical analysis tools.
Start Trading Cryptocurrencies on Deriv
Visit Broker